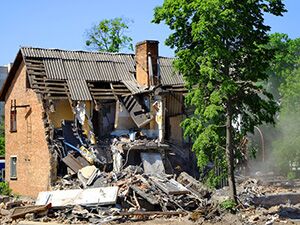 Summer thunderstorms can wreak havoc on your building's roof, especially without proper maintenance. However, if you are in Silver Lake, IN, the professionals at Smith Residential & Commercial Roofing are here to help keep your roof in optimal condition. We can provide the repair services your storm damaged roof needs. We have experience helping building owners across the region! To schedule your inspection, or to learn more, contact us today at 260-799-9999.
Dependable Solutions
Regardless of what type of damage your roof has sustained, whether it's broken shingles, leaks, or membrane damage, our specialists have the training and skills needed to solve the issue.
We begin each roofing job with a detailed inspection. This helps us understand the problem, as well as the cause. Based on the findings of our inspection, along with our extensive industry knowledge, we will propose the best solutions for you. We will work closely with you to choose the best steps to take based on your budget, climate, and building type. No matter what you need, whether it's some repairs or even a complete replacement, you can be sure that we will deliver first-class results. In addition to our team's top-notch workmanship, we use premium materials in every job. This is why our valued customers continue to trust us for their roofing needs!
Safety First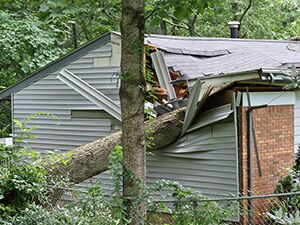 While providing long-lasting roofing solutions is our main objective, we also prioritize your safety. We follow the industry's guidelines to create a plan before we begin any job, because we want to make sure you and your building are protected.
Once the project has started, we use the latest roofing solutions and techniques to keep the work area as safe and tidy as possible. We will do everything we can to minimize any risks.
Contact Us Today
A storm damaged roof can be stressful for building owners. However, if you are in Silver Lake, IN, you can trust the team at Smith Residential & Commercial Roofing. We are proud to offer property owners in the area first-grade roofing services at affordable prices. Reach out to us at 260-799-9999 to get started! We are eager to work with you.