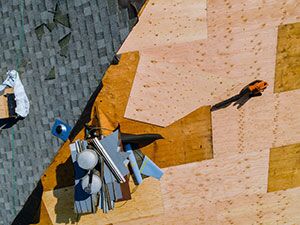 If the harsh weather in Indiana has affected your building's roof, then you need an experienced emergency roofer to help you. Building owners in Avilla, IN, can depend on the skilled experts at Smith Residential & Commercial Roofing. We are a dedicated team who aims to assist every property owner in the state care for their roof. We have helped a large number of clients during our many years in the industry. You can trust us to help you! Call us today at 260-799-9999 to learn more about our services.
Act Quickly
Your building's roof protects you and your belongings from the elements. This is why you should properly care for it. If you suspect your roof may have sustained damage, then you need to act quickly! Call our team for quick inspections and repairs. Even seemingly small issues, like a minor leak, can quickly become a large and expensive problem.
Top-Notch Emergency Roofer
When our qualified team of roofers reaches your property, we'll begin with a detailed roof inspection. Based on our findings, we will then discuss the best course of action with you. Once we have reached an agreement, we'll begin applying the necessary solutions.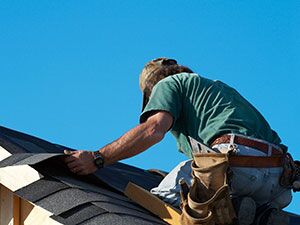 No matter what your roof needs, whether it's repairs, a coating, or a complete replacement, you can trust our team to display exceptional craftsmanship. Depending on your situation, we may first apply a temporary solution. Once the situation is under control, we will begin applying a permanent solution. We'll work with you to provide the best services for your particular situation.
It is impossible to provide top-grade services without using high-quality roofing materials. That is exactly why we have partnered with the best roofing brands in the market. You can count on our work to last for many years to come! See for yourself why so many across the region choose us.
Contact Us Today
If you are looking for a trustworthy emergency roofer, the team at Smith Residential & Commercial Roofing in Avilla, IN, is your top choice. With over two decades of experience, we know precisely what your roof needs to stay in optimal condition. Give us a call today at 260-799-9999 to learn more!