As a building owner, protecting your investment is of utmost importance. One critical aspect of this is maintaining a sturdy and well-maintained roof. When it comes to roof damage, it is essential to work with professionals who have many years of experience in the industry. This will ensure the job is completed properly. Here at Smith Residential & Commercial Roofing in Ft Wayne, IN, we understand the significance of protecting your property. We are here to guide you through the repair process. If you need help, call us today at 260-799-9999!
Recognize the Signs of Damage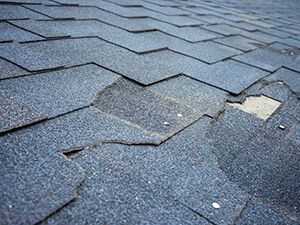 The first step in protecting your investment is being able to identify signs of roof damage. While it is crucial to stay informed, it's equally important to leave the assessment and inspection to trained professionals. Contact our team to schedule a comprehensive inspection.
Hire Professional Contractors
When your roof sustains damage, it's vital to rely on the expertise of a professional roofing company. Our team of skilled professionals is experienced in handling roof damage. Our experts will provide comprehensive solutions tailored to your specific needs, ensuring the longevity and structural integrity of your roof.
Document and Assess the Damage
In the event of roof damage, documenting and assessing the extent of the problem is crucial for insurance purposes. Our team will handle this process meticulously, documenting and providing accurate information to assist with your insurance claim.
Navigating the Insurance Process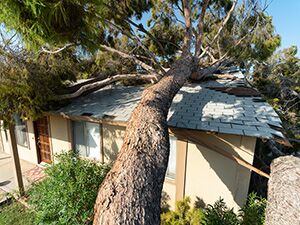 Dealing with insurance claims can be overwhelming, but our expert crew is here to assist you. We will work directly with your insurance provider, providing the necessary documentation and information to maximize your claim benefits. Our goal is to ensure a smooth and hassle-free experience for you.
Preventative Maintenance
Once your roof has been repaired or replaced, preventative maintenance is key to avoiding future damage. Our team will provide guidance and recommendations on regular inspections, cleaning, and necessary maintenance tasks to keep your roof in optimal condition. Trusting professionals for this ongoing care will give you peace of mind and protect your investment for the long term.
Contact Us
Protecting your property from roof damage requires professional expertise and the right attention to detail. By relying on the experience and knowledge of Smith Residential & Commercial Roofing in Ft Wayne, IN, you can ensure that your roof damage is properly repaired. Contact us at 260-799-9999 to get started!