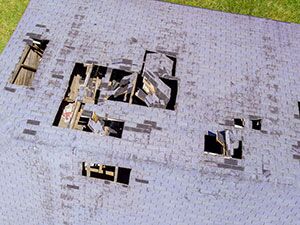 The harsh weather in Indiana, whether it's snowstorms or high winds, can take its toll on your building's roof. Your roof could sustain a variety of damage, including shingle damage, nail pops, or leaks. If you want to ensure your building and those inside are protected, you need to partner with a trusted roofing company to provide the services you need. Those in Avilla, IN, can depend on the experts at Smith Residential & Commercial Roofing to help repair their storm damaged roof. Our specialists have been working in the industry for over twenty years, and we have repaired a wide range of storm damage. You can trust us! We know what your roof needs to stay in optimal condition. To learn more or to schedule your inspection, call us today at 260-799-9999.
Repair Professionals
After a storm passes through your area, you need to contact our professional roofers. We have a stellar reputation in the region for our tenacity and customer service. We will quickly arrive at your property to give you the solutions you need.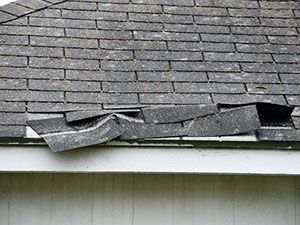 Regardless of the extent of the damage, we can provide the repairs that you need. Our world-class craftsmanship, combined with our high standards of customer service, allows us to stand out from the competition. Come see for yourself why so many across the region choose us!
Leak Detection and Repairs
Roof leaks are one of the most common types of storm damage. Property owners may not even notice any leaks before it is too late. If left unaddressed, leaks can cause additional damage that may be expensive to repair.
Thankfully, our in-depth roof inspections will allow our team to detect any leaks your roof may have and repair them before they develop into larger problems.
Contact Us Today
If a storm has damaged your building's roof, don't worry! The team at Smith Residential & Commercial Roofing in Avilla, IN, is here to help. Thanks to our considerable experience in the industry, we know exactly what your roof needs to return to optimal condition. Call us today at 260-799-9999 to learn more! We look forward to partnering with you.