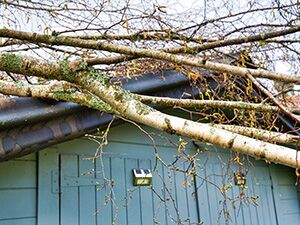 The range of severe weather across the state can truly test the limits of your building's roof. This is why you need to partner with a trustworthy roofing company to provide top-notch services. If you are in Silver Lake, IN, you have no better choice than the team at Smith Residential & Commercial Roofing. Our specialists are renowned across the state for their top-grade solutions to a wide variety of problems. We have been offering exceptional customer service to building owners in the area for many years. We have what it takes to repair your roof damage! To learn more, call us today at 260-799-9999.
Timely Solutions
Your building's roof serves to protect you and your structure from the elements. Therefore, it is important to ensure your roof is in optimal condition at all times. Thankfully, our team offers timely solutions at affordable prices.
When you choose us to repair your roof damage, we will respond quickly and schedule an inspection. Based on the results of this inspection, we will propose our solutions and work with you to determine the best course of action.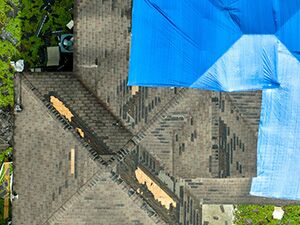 If your roof is aging or has sustained severe damage, then the only solution may be a complete replacement. This may seem like a daunting task, but our team has the skills and experience necessary to perform the job flawlessly.
High-Quality Materials
Our stellar reputation across the state is due to the dedication and tenacity our craftsmen exhibit during every job. We continue to strive for perfection in every project to ensure you are delighted with the final results. In addition to the matchless craftsmanship of our team, we only use high-quality materials in every single job. You can relax, knowing that your roof will last for many years to come.
We are honored to be the top choice for building owners across the state!
Contact Us Today
If you suspect your roof has sustained damage, you need to act quickly. The team at Smith Residential & Commercial Roofing in Silver Lake, IN, is here to provide top-quality solutions. We are ready to help you! To learn more, or to schedule your inspection, contact our team today at 260-799-9999.