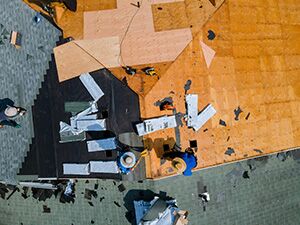 If you are looking for reliable local roofers in Silver Lake, IN, you should look no further than the team at Smith Residential & Commercial Roofing. Our crew is ready to help you tackle all your roofing needs! We are well-known across the state for our high-quality results, thanks to our decades of experience. We continue to help property owners in the area care for their roofs and protect their buildings. To learn more, call us today at 260-799-9999!
Local Roofers You Can Trust
As a full-service roofing contractor, we provide a wide range of services for all your roofing needs. You can count on us for everything from leak detection services to gutter repairs.
Other contractors in the area may offer similar services, but what helps us stand apart from our competition is our complete dedication and top-grade workmanship. We will do everything we can to deliver flawless results and ensure you are delighted.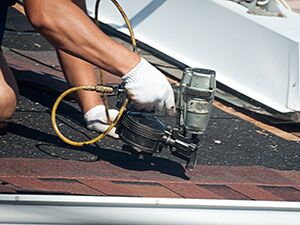 In addition, we partner with the best manufacturing brands in the business to bring you high-quality materials. You can rest easy, knowing that our work on your roof will last for many years to come. See for yourself why so many building owners in the area choose us!
Custom-Tailored Solutions
Some contractors provide the same services to their clients without considering their specific situation. This could lead to problems in the future, and even the need for costly repairs. However, we realize the importance of customized solutions. This is why we work closely with you to understand your situation, including your budget, needs, and local weather.
We understand how important your roof is to protect your building, which is why we always tailor our services to your needs. You can rest assured with us, knowing that your roof is receiving expert care.
Call Us Today
If you are a building owner in Silver Lake, IN, and you are looking for a trusted roofing team, the crew at Smith Residential & Commercial Roofing is here to help. We'll perform a quick inspection and help you determine the best course of action. To learn more, call us today at 260-799-9999!