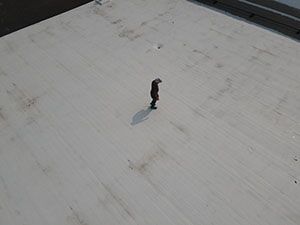 After a long winter and late spring season here in the Syracuse, IN area, it may be hard to believe, but the summer season is just ahead and that once again leaves the question for building owners and property managers in the area, is your roof ready? If you have any doubts about the protection your building's roof can provide, don't hesitate, call the roofing professionals at Smith Roofing today at (260) 799 – 9999. We're happy to provide our customers with free roof inspections because we know the incredible value this service has to offer. With a no cost inspection, you've got nothing to lose when you have Smith Roofing assessing your roof!
Don't Wait For Trouble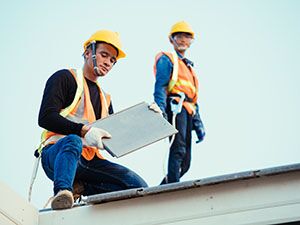 It's not uncommon to forget about your roof until it's causing you troubles, but then it seems like it's the only thing on your mind. Don't wait for trouble to appear to have your building's roof inspected. Smith Roofing offers those in Indiana customizable roof inspection and maintenance plans that keep your roof inspected which in turn allows our roofers to keep it functioning at its best season after season. When you have your roof set up on our great inspection and maintenance plans, you won't even have to worry about scheduling an inspection, we're here to keep things in check and hassle free!
With a complete list of commercial roofing services, we come ready to deliver precisely what your roof demands. This means that after we complete a thorough inspection, our roofing professionals will be the ones you can trust to get anything necessary completed to ensure your roof is once again ready to deliver unquestioned protection. We help your roof keep things protected as they should, and we work to keep things affordable along the way!
Reach Out Today
If you're unsure in any way about the protection your roof can provide for your building in Syracuse, IN, don't wait, reach out to the experts at Smith Roofing today at (260) 799 – 9999 and know a free roof inspection will soon be completed! Once we inspect every inch and aspect of your roof, you'll receive a detailed report and know the exact state of your roof. We're here to get it what it needs to last, and we look forward to keeping you stress free.