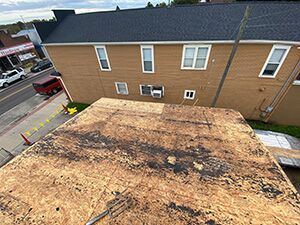 The severe weather in the state can cause a wide range of damage to your building's roof. Thankfully for you, the qualified crew at Smith Residential & Commercial Roofing in Silver Lake, IN, is ready to solve your roofing problems. We have been offering top-grade roof repair services to property owners in the area for many years. We would be honored to serve you as well! To learn more, call us today at 260-799-9999.
Detailed Inspection
When it comes to your roof repairs, you want your contractor to complete them quickly and flawlessly. One of the best ways to ensure high-quality results is to perform a thorough inspection. This will allow your contractor to detect any problems and suggest the appropriate solutions.
Thanks to our wealth of experience in the industry, our proficient roofers can always determine the best course of action for your situation. You can count on our work lasting for many years to come!
Long-Lasting Results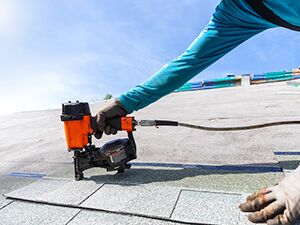 Some companies in the area may suggest a complete replacement, without considering any alternatives. However, our team is different. We strive to provide cost-effective solutions that will help you save time and money in the long term.
Before we suggest a complete replacement, we will make sure to exhaust all other possibilities, such as general repairs or a coating. Whatever the solution happens to be, you can count on us to complete the job quickly and effectively.
What Makes Us Different
You may have many roofing contractors to choose from for your project. However, what helps us stand out from our competition is the commitment and tenacity our specialists display during every job. No matter what roofing type you may have, our crew consistently offers unparalleled workmanship. In addition, we only use materials from the most renowned manufacturers in the region.
Contact Us Today
If your building's roof has sustained damage, you need to take it seriously. Acting quickly will help you avoid larger problems in the future. You need a trustworthy company by your side to provide roof repair services. If your building is in Silver Lake, IN, you have no better choice than the team at Smith Residential & Commercial Roofing. Call us today at 260-799-9999 to get started!