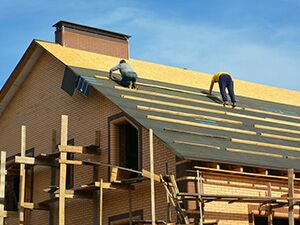 Deciding to replace your roof can feel like navigating through uncharted territory. The process is much more than just picking out a new roofing material; it's a significant investment that requires careful planning and preparation. The team at Smith Residential & Commercial Roofing in Warsaw, IN, understands the importance of a smooth roof replacement process, and we're here to guide you every step of the way. Give us a call at 260-799-9999 to start the journey with a team you can trust!
Steps To Take
Before starting your roof replacement, it's crucial to conduct thorough research. Learn about the different roofing materials available. Talk to professionals and ask about the durability and lifespan of each material. Asphalt shingles, for example, are popular due to their cost-effectiveness and wide range of styles, but they may not have the longevity of metal or tile roofing.
Setting a budget for your replacement project is another important step to take. You should factor in costs for labor, materials, and any potential repairs for underlying damage found during the process. Remember, the cheapest option isn't always the best. Investing in high-quality materials and professional installation services can save you from costly repairs in the future.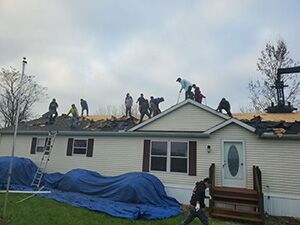 Once you've gathered all your information and set your budget, you're ready to choose a contractor. Reputation is everything in this industry, so take the time to read reviews and ask for referrals. You want a team that's not only skilled but also values customer satisfaction and clear communication. Thankfully, we pride ourselves on our transparency and commitment to excellence.
Before the replacement process begins, you'll need to prepare your building. Clear the area around your structure of any vehicles, outdoor furniture, or other items that could sustain damage due to falling debris. Inside, remove wall decorations and protect belongings from dust and debris.
Throughout the roof replacement process, stay in contact with your contractor. Don't hesitate to ask questions or express concerns. Our goal is not only to provide you with a high-quality roof, but also to ensure you feel informed and comfortable throughout the entire process.
Finally, after your new roof is installed, make sure to ask for maintenance tips. Regular inspections and maintenance can significantly extend your roof's lifespan and help you get the most out of your investment.
Contact Us
If you're ready to replace your roof, the team at Smith Residential & Commercial Roofing in Warsaw, IN, is ready to help. With our professional guidance and top-quality workmanship, we'll ensure a smooth replacement process. To get started, call us today at 260-799-9999! We look forward to helping you protect your building.