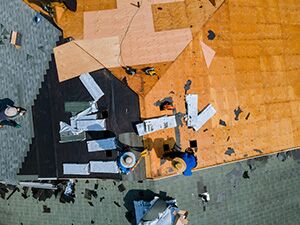 As a property owner in Indiana, you understand that summer can mean severe thunderstorms and high winds. This can pose a serious threat to your building's roof. Therefore, you need to partner with a trusted contractor to provide high-quality emergency roof repair services. If your building is in Silver Lake, IN, you have no better choice than the team at Smith Residential & Commercial Roofing. We are here to provide high-quality roof repairs when you need them the most. To learn more, call us today at 260-799-9999!
Prompt Repairs
Thanks to our many years of experience in the industry, we understand that roof damage can occur suddenly and unexpectedly. Therefore, you need to be ready! When you contact us to help with your roof, our team will quickly arrive at your property and conduct a detailed inspection. This allows us to detect any problems with your roof and propose the necessary solutions. We'll work with you to determine the best course of action for your situation.
Customers across the state count on our prompt emergency repair services. See for yourself why so many property owners in the region choose us!
Why Choose Us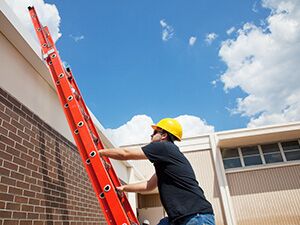 Your contractor should use materials of the highest quality to ensure that your roof lasts as long as possible. Thankfully, our fully trained team uses only the best materials in every job. Combined with our world-class craftsmanship, you can count on excellent results every time. We strive for your roof to protect you and your building for many years to come.
We are also dedicated to providing top-notch customer service by including you in every step of the process. Our crew will be more than happy to answer any questions you may have. We want you to be delighted with the final results!
Contact Us Today
If you are looking for a trustworthy emergency roofer in Silver Lake, IN, then you can trust the team at Smith Residential & Commercial Roofing. Our skilled team knows exactly what your roof needs to stay in optimal condition year after year. To learn more, or to schedule your inspection, call us today at 260-799-9999! We look forward to partnering with you.