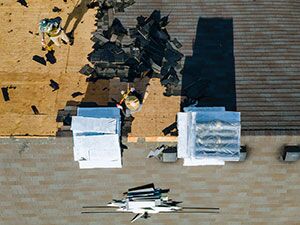 High-quality shingles on your building's roof can provide you with unchallenged protection for many years. Nonetheless, these shingles are prone to damage. Sooner or later, you will need shingle replacement services to continue protecting your building and those inside. If your property is in Avilla, IN, the team at Smith Residential & Commercial Roofing can provide the services you need, including shingle replacement services. Our specialists have over 20 years of experience solving a wide range of roofing problems. We are proud to offer long-lasting solutions at affordable prices. Call us today at 260-799-9999 to schedule your inspection!
Timely Shingle Replacement Services
As a property owner, one of your top priorities should be the safety of those inside your building. The shingles on your building help shield your roof's membranes from the external elements. These internal membranes are what ultimately protect you and your building from severe weather.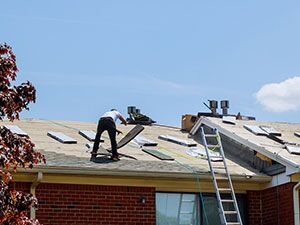 Therefore, if you feel that your shingles may have sustained damage, you should contact our team immediately. Our crew is known across the region for our quick response times and effective solutions. When you call us, we will quickly arrive at your property. We'll first begin with a roof inspection, which will help us determine the exact location and extent of the damage. This will allow us to apply the best solutions for your situation.
Unmatched Customer Service
We understand the importance of top-notch customer service, which is why we strive to exceed our clients' expectations during every job. With our exceptional blend of first-class workmanship and superior roofing materials, we are able to deliver results that delight our customers. You can count on our work lasting for many years to come! See for yourself why so many in the region choose us.
Call Us Today
If you are a property owner in Avilla, IN, and you think you could benefit from shingle replacement services, then contact the team at Smith Residential & Commercial Roofing. Our team of highly-trained specialists knows exactly what your roof needs to remain in optimal condition. We have been helping building owners in the region for many years. We would be honored to serve you as well! Call us today at 260-799-9999 to get started.